Since we do just about everything as a group, we have moved most of Max's activities to the consolidated husky activities page for the whole pack...
Max is a therapy dog! (June 2010)
We are so proud... Max has just finished his training and is now an official therapy dog (with Therapy Dogs, Inc)! He aced every one of his testing/observation sessions and now he and Brad are helping kids read every week as part of a local R.E.A.D. program. The kids love it and Max loves it. He is such a natural, and everyone loves Max (how could you not love him? :) He even gives out a bookmark with a picture of himself to the kids at the library. At the end of the summer (Aug 2010) Max got his name in the local paper thanking him for his service

Here is a photo of Max in his therapy vest: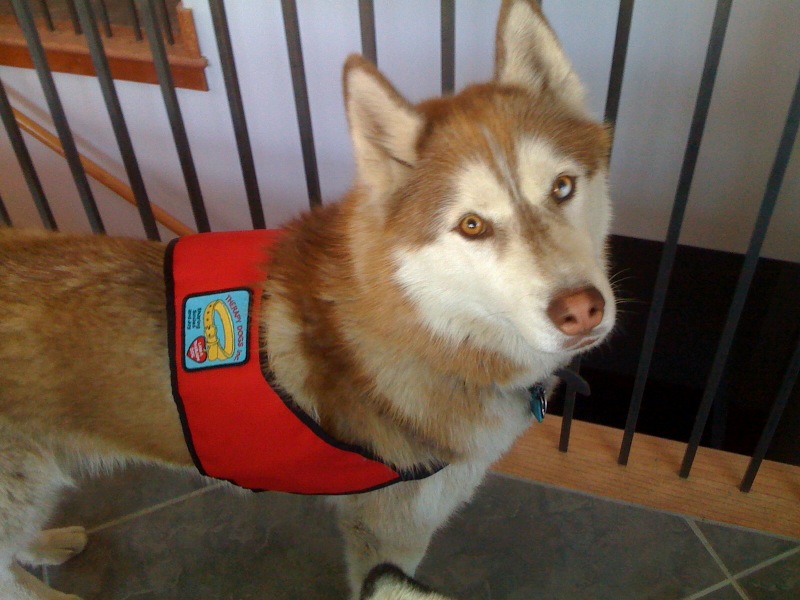 Max is now a skijor pro ! (Mar 2010)
We've had a slow snow year this year, so the dogsledding outings have been few and far between.. so Brad and Max and Zorro took up skijoring! Brad says the boys are much quicker learners than he is... and I say that it's really hard to get a good photo since they fly sooooo fast! Here are a couple of pictures I managed to snap: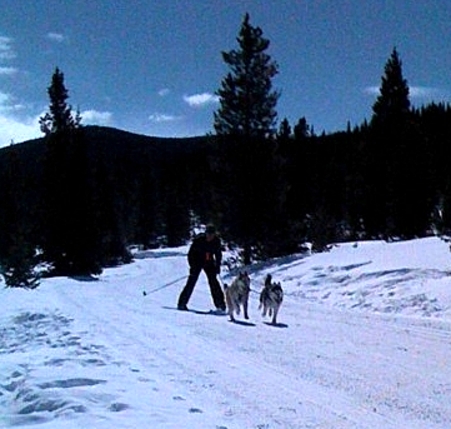 and just as soon as I finished taking that picture, whoooosh they were zooming on by me: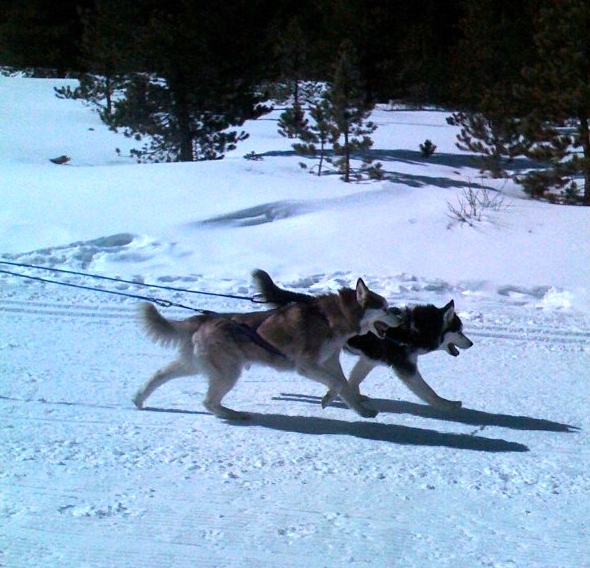 Notice that Zorro is pulling ahead of Max - he actually broke our skijor line on only their second outing, he pulls soooo hard. So now we are looking for a replacement line so we can have some more skijor runs before the seasons ends.
Max is 3 years old! (Feb 2010)
Here is Max's birthday sledding party - Cisco has retired from sledding and Zorro is Max's permament sled buddy. It's funny to see how tall Max is next to short little stout Zorro, even though Zorro is "grown up" he will always look like a baby next to Max.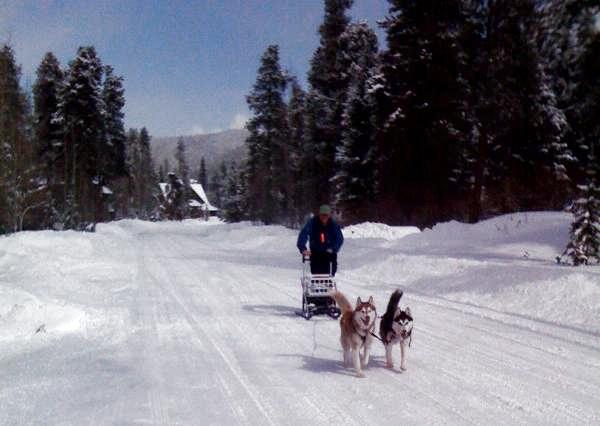 See pretty Max enjoying the snow (look at the big snowflakes!) He is such a sweetheart, and such a mature boy! For his birthday we are going for a long hike in all this new powder we've gotten recently.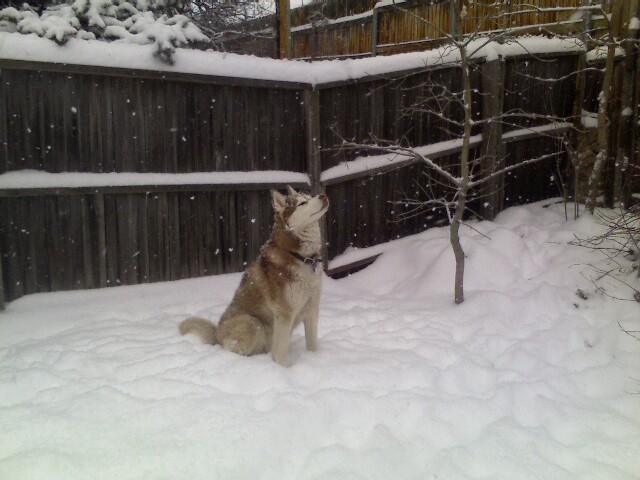 Max doing a handstand in the snow (May 2009)
Ok... well he first dug this snow-hole then stuck his whole head in it, but notice how funny that his feet appear to be completely off the ground!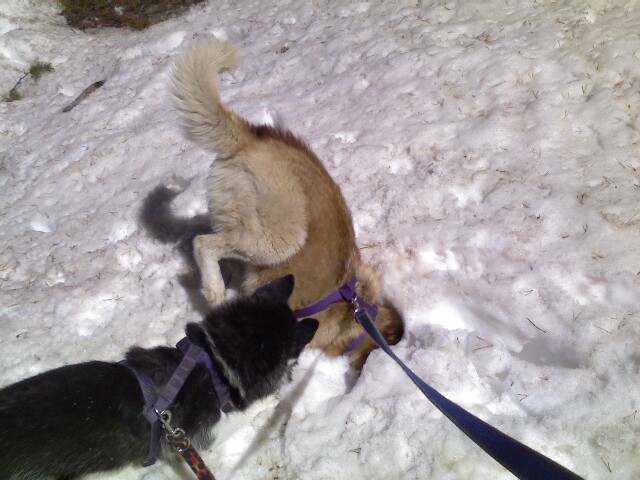 Max relaxing on his trampolines (April 2009 and May 2009)
Here is Max on the old trampoline - before Zorro ate a big hole in it. (bad puppy!)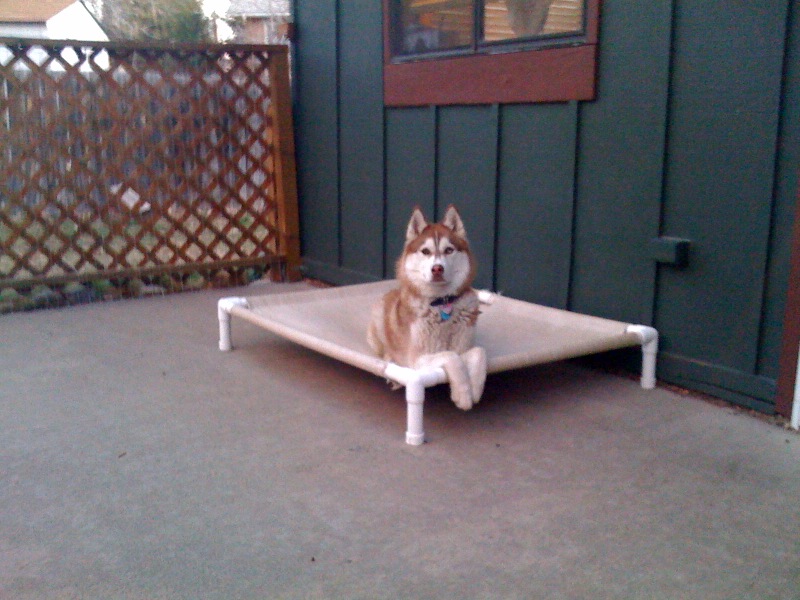 And here is Max on the new trampoline - hoping this one can live through Zorro's puppyhood. (I know, I'm dreaming... but the boys sure love their cots). Isn't his big smile so precious?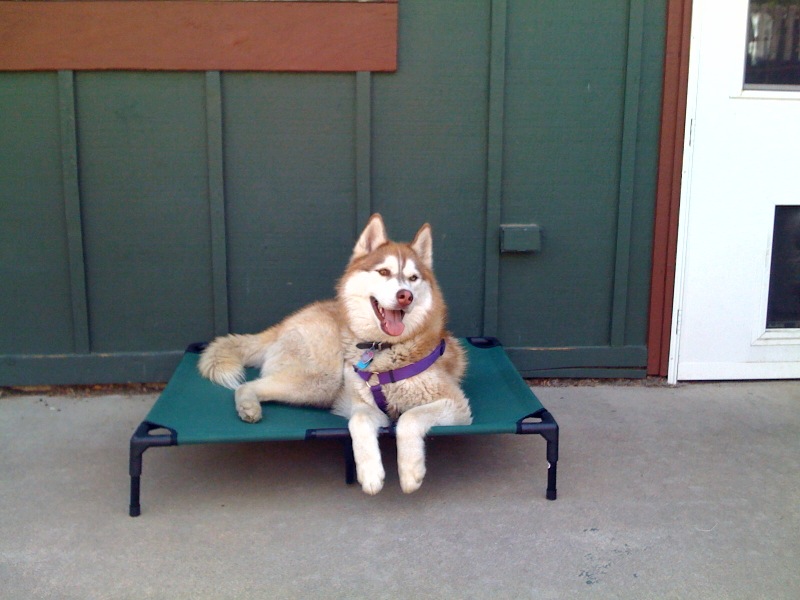 Beautiful Max (March 2009)
Here is the most gorgeous photo of Max in Sedona, Arizona. Doesn't his red coloring look just awesome with the background in Brad's mom's courtyard?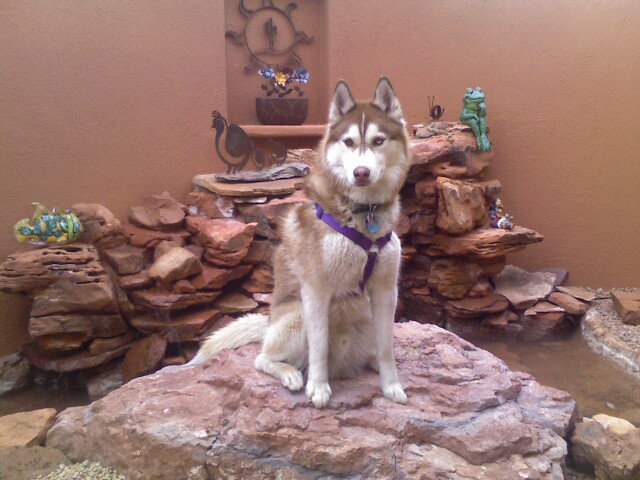 Max is 2 years old! (Feb 2009)
We are trying to train Max to be a lead dog - he isn't used to being out in front, and really wants to know what Zorro is doing behind him! But Cisco is too slow to be the leader so it has to be Max! It's a lot of fun running the three in harness... they sure fly! (scary fast on corners!)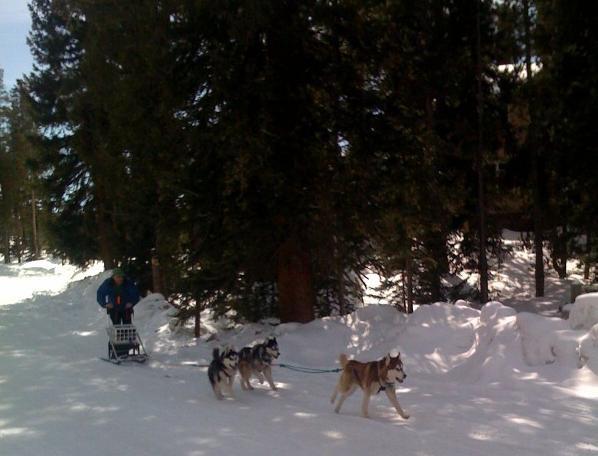 Max at 21 months old - he goes "pro" with some experienced sleddogs!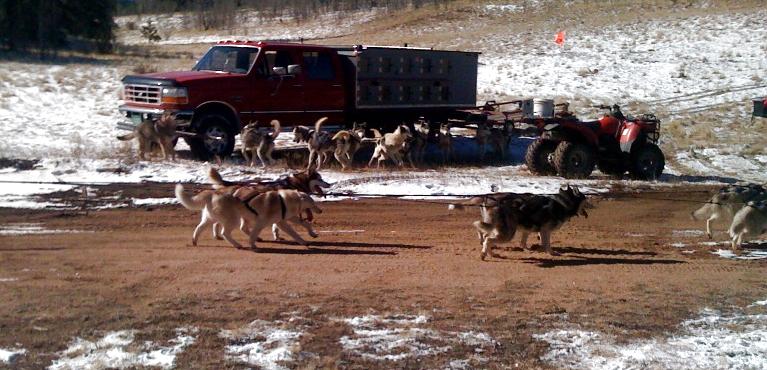 Max joined up with up to 100 siberians at the Rocky Mountain Siberian Husky Club's ATV outing - and got to run alongside some *real* sleddogs. He was awesome and had the best time!
Max at 20 months old (October 2008)
Remember when I was a puppy and Cisco and I walked with our fearless leader Paco (see this section from my second week in the new pack)? Well look below - in the left photo was Paco as the leader and me in the puppy position at the right. Then look at the right photo - I have taken Paco's position in the pack as the leader, and new puppy Zorro is in the "puppy position" behind me, the leader! Cisco is still in his same position, both then and now.

And here are some more pictures of Max and his buddy Zorro (look how big Zorro is getting) - still sharing a bed!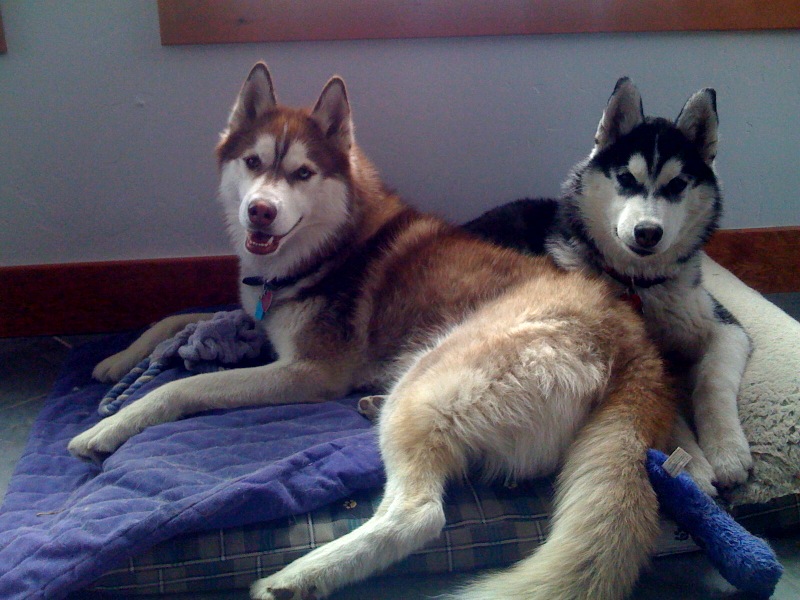 Touching noses... brotherly love.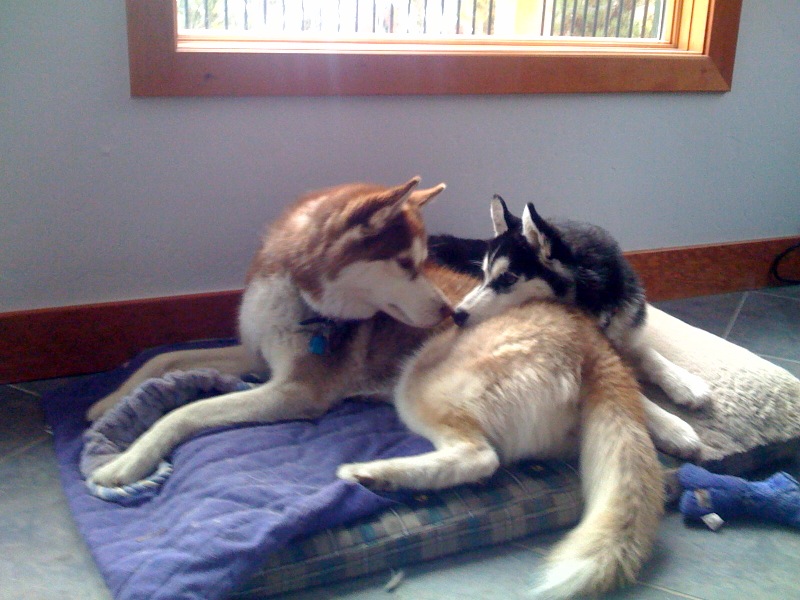 Max at 19 months old
This month features Max and Zorro playing chase! on youtube

Also here are a couple of cute pictures of Max and his new best buddy Zorro sharing their toys: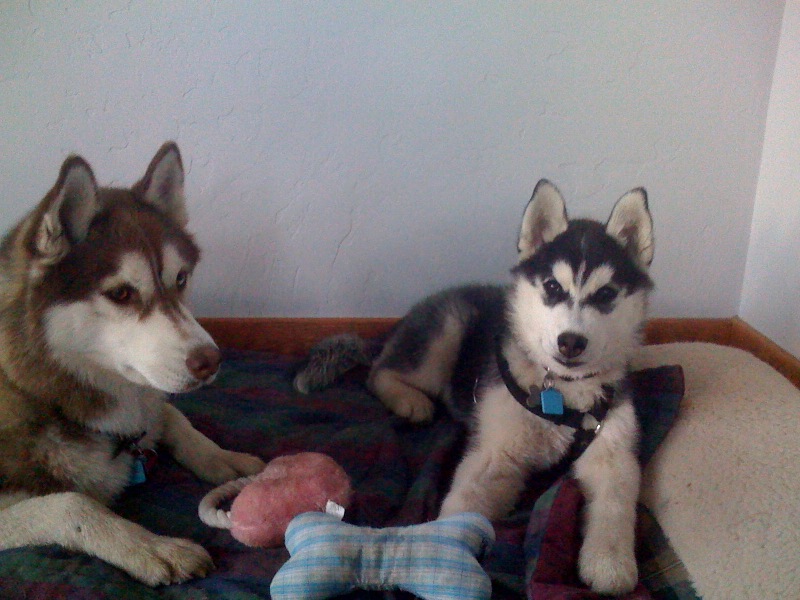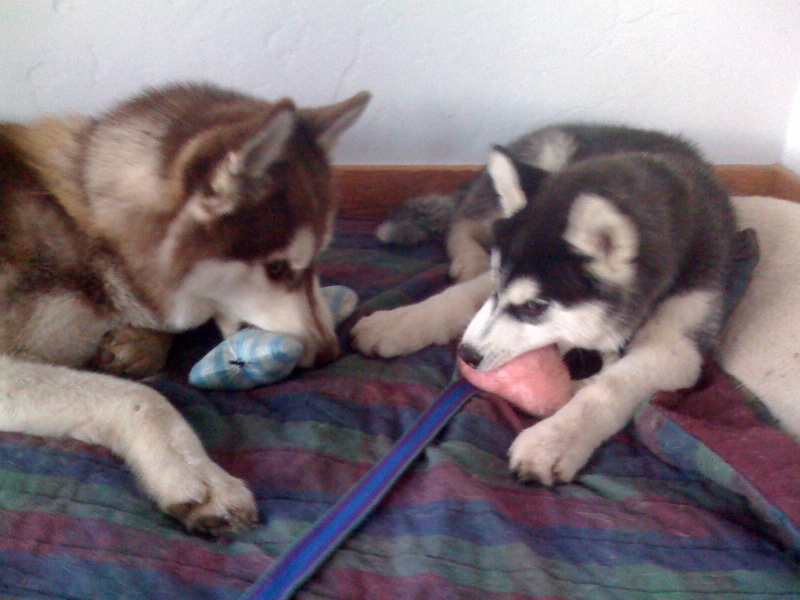 Max at 18 months old
Max got a little brother named Zorro for his birthday! As you can see, they both share the love of a great stick!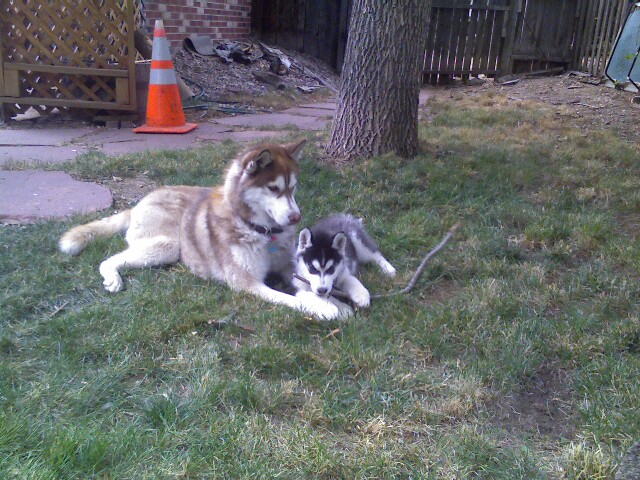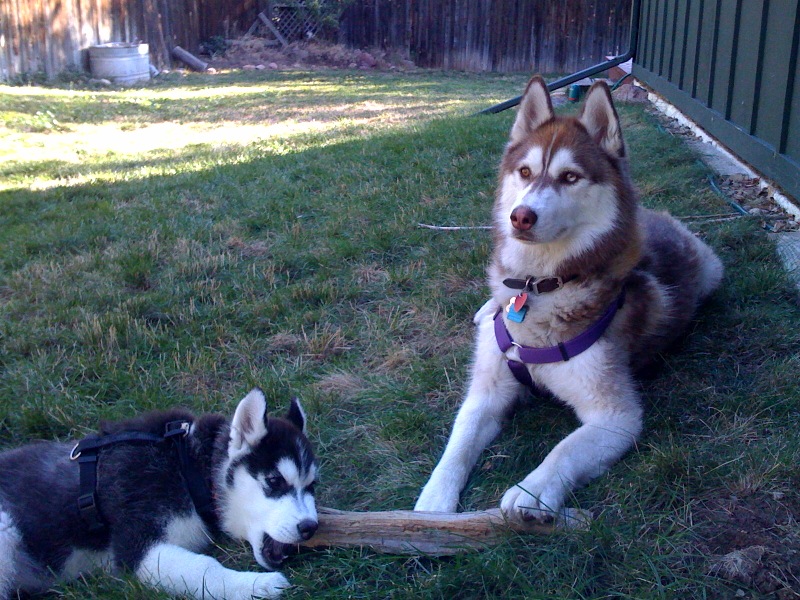 And here are the best buddies sharing a bed!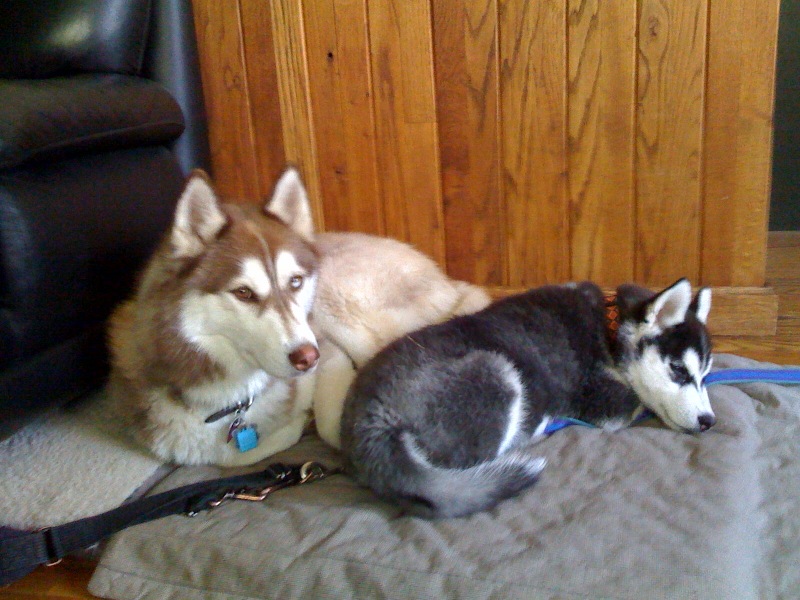 Max at 17 months old - hiking, scootering, and videos!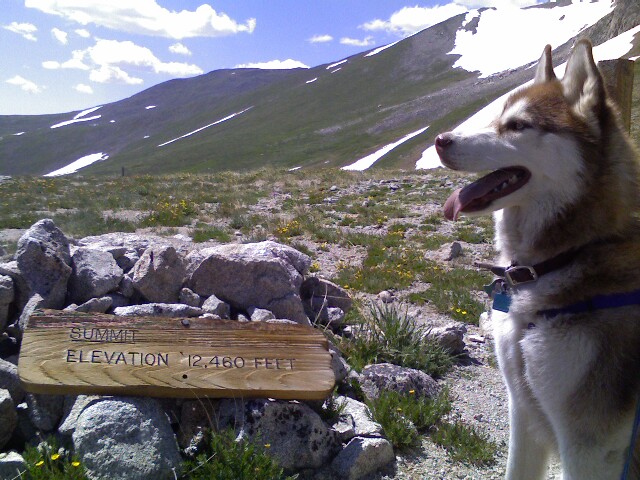 The highlight of our month was Brad and Max hiking over a mountain between Breckenridge and Copper. Once over 12,000 feet, Max kicked it up a notch as the temperatures cooled.

We also learned how to put things on youtube this month - haven't figured out the sound yet but we do have some funny videos - follow the links below to see them:


And here are some silly videos of Max and Cisco playing - be sure to to insert a mental 'woooo' in your head every time you see Cisco raise his head
Max at 16 months old - his 1 year Maxiversary of joining our pack!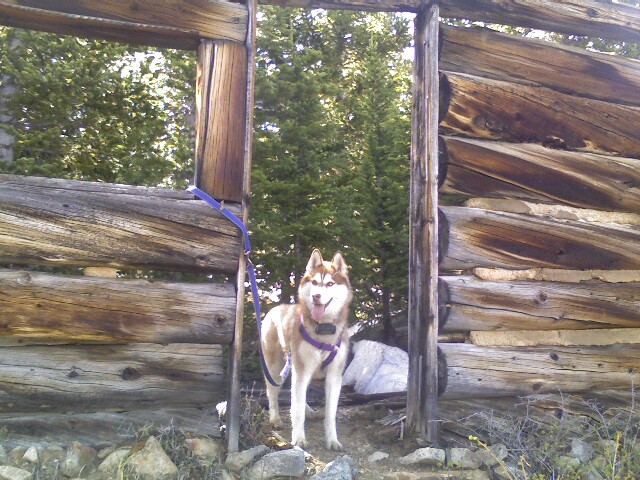 Some fun photos from a hike where Max found some old cabin remains and and old mill (June 2008)
Max at 15 months old
Max has a new Diggler scooter (we got the off-road DSK)! We hope to get better pictures as time goes on.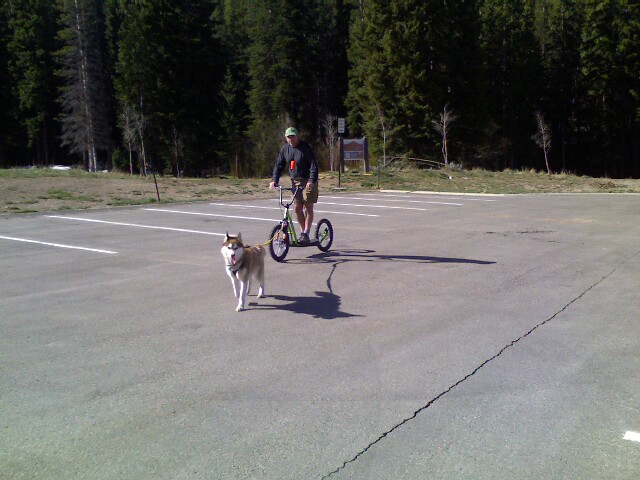 Max hiked to 11,400 feet today (June 7) and found snow. And a restaurant (at the top of a ski lift). Ahhh.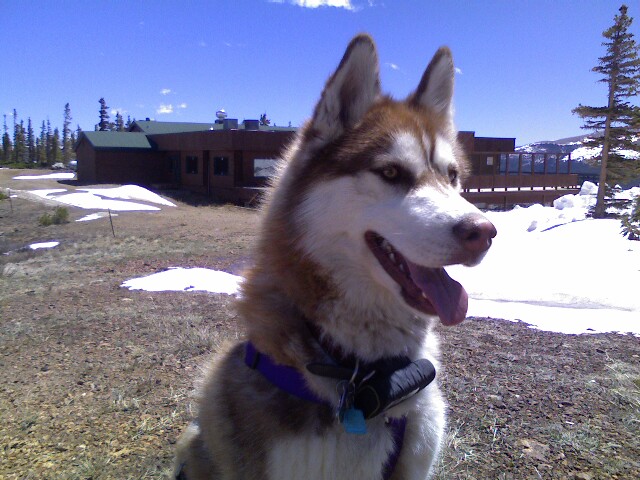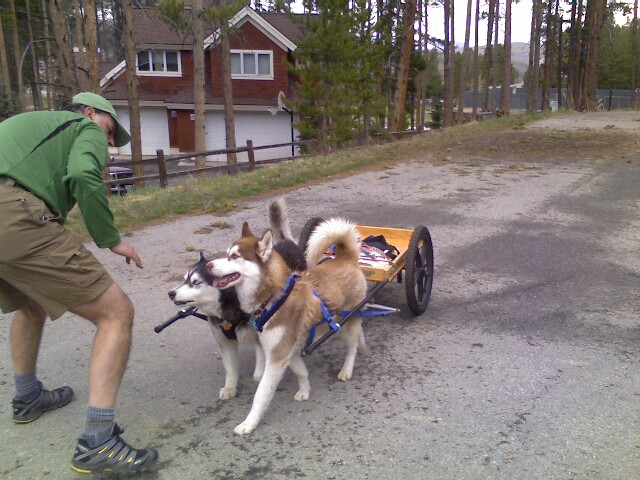 Cisco shows Max how to cart (May 2008)
Max at 14 months old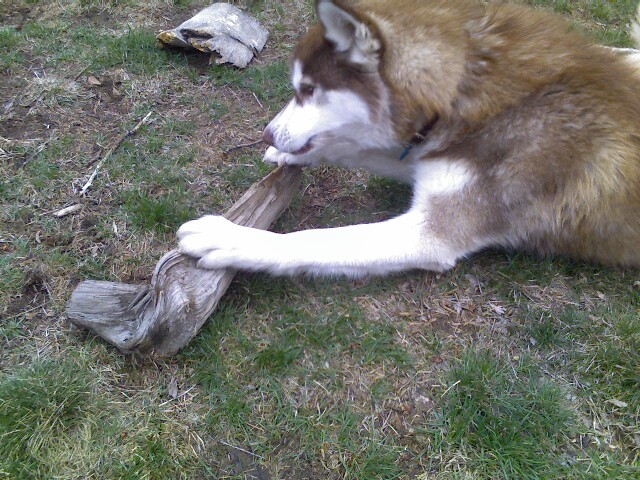 Max sure does love his sticks!... (Apr 2008)
Max at 13 months old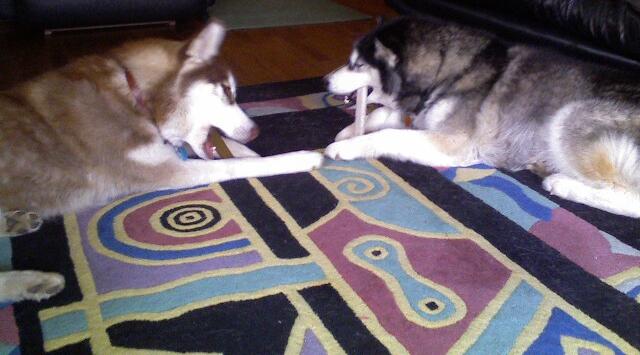 See Max and Cisco in a Nylabone Chewoff (Mar 2008)
Max at 1 year old - wow time flies!
Little Max is now 1 year old - what a big, mature boy he's become.
Here we go, sledding with Cisco - 2 mature sleddogs!


Getting into high gear - Max has become a "sledding machine", Cisco can barely keep up... (and mom was lucky not to wipe out trying to take this picture while driving the sled).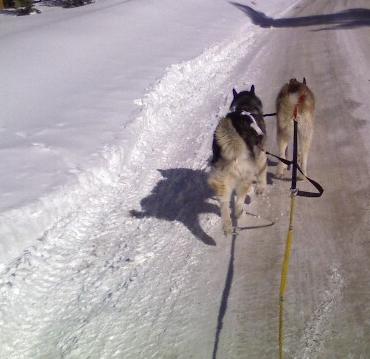 What a nice focus, talk about paying attention!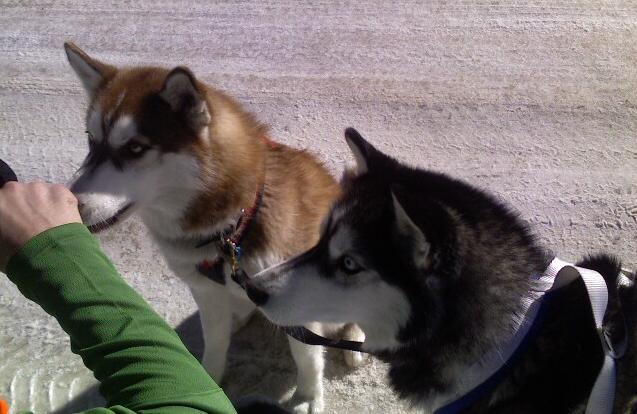 Oops, puppy moment... So much for the "grown up and mature" talk ;-)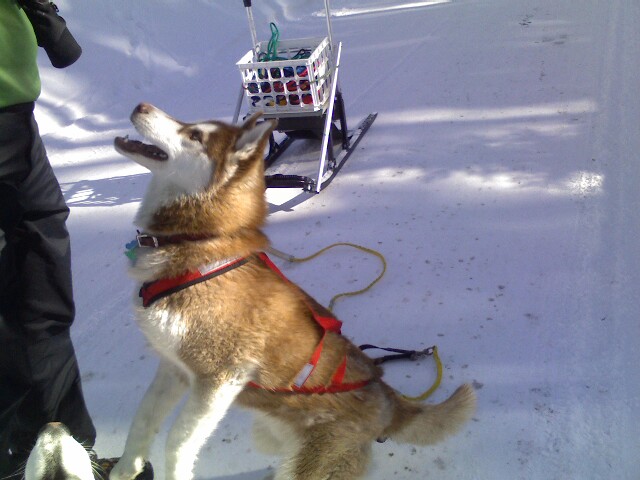 Max's first year
To see the fun we had in Max's first year with us, here are the stories.